Hey there, we're Hello Klean.
Your hair and skin isn't 'just like that.'
Hair and skin ever felt 'different' on holiday or after a recent move?
This happened to me.
I struggled with hair loss, and dry, sensitive skin with every relocation. I changed my beauty products, took supplements, but nothing seemed to work.
And I knew I wasn't alone.
- Karlee (Founder)
"+60% of Europe suffers from hard water, and it ruined my hair and skin."
A showercare ecosystem.
Not long ago, showers were a step before brushing your teeth and 'hard water' was associated with scary industrial treatments.
We changed that. Goodbye, clunky Amazon devices or 2-in-1 gels.
We create products that you love to use, hassle-free, and fits in every shower shelf.
Rooted in community.
Product innovation is at the heart of what we do.
We ask you what you want, and we bring you the best of we can.
And that's showercare essentials for hard water. You won't find us launching products 'for the sake of it.'
We upgrade your shower routine.
We're talking cruelty-free, vegan, and clinically proven formulas. Minus sulphates, silicones, parabens, mineral oil and other 1,600 banned ingredients by the EU.
Our manufacturing partners hold BRC, SEDEX, and ISO4001 certifications, and we're confident in their ethical standards and integrity across product safety, quality, and worker conditions.
Our boxes are made from FSC-certified stocks and our packaging is either aluminium or recycled plastic. We also have international warehouses to reduce carbon emissions.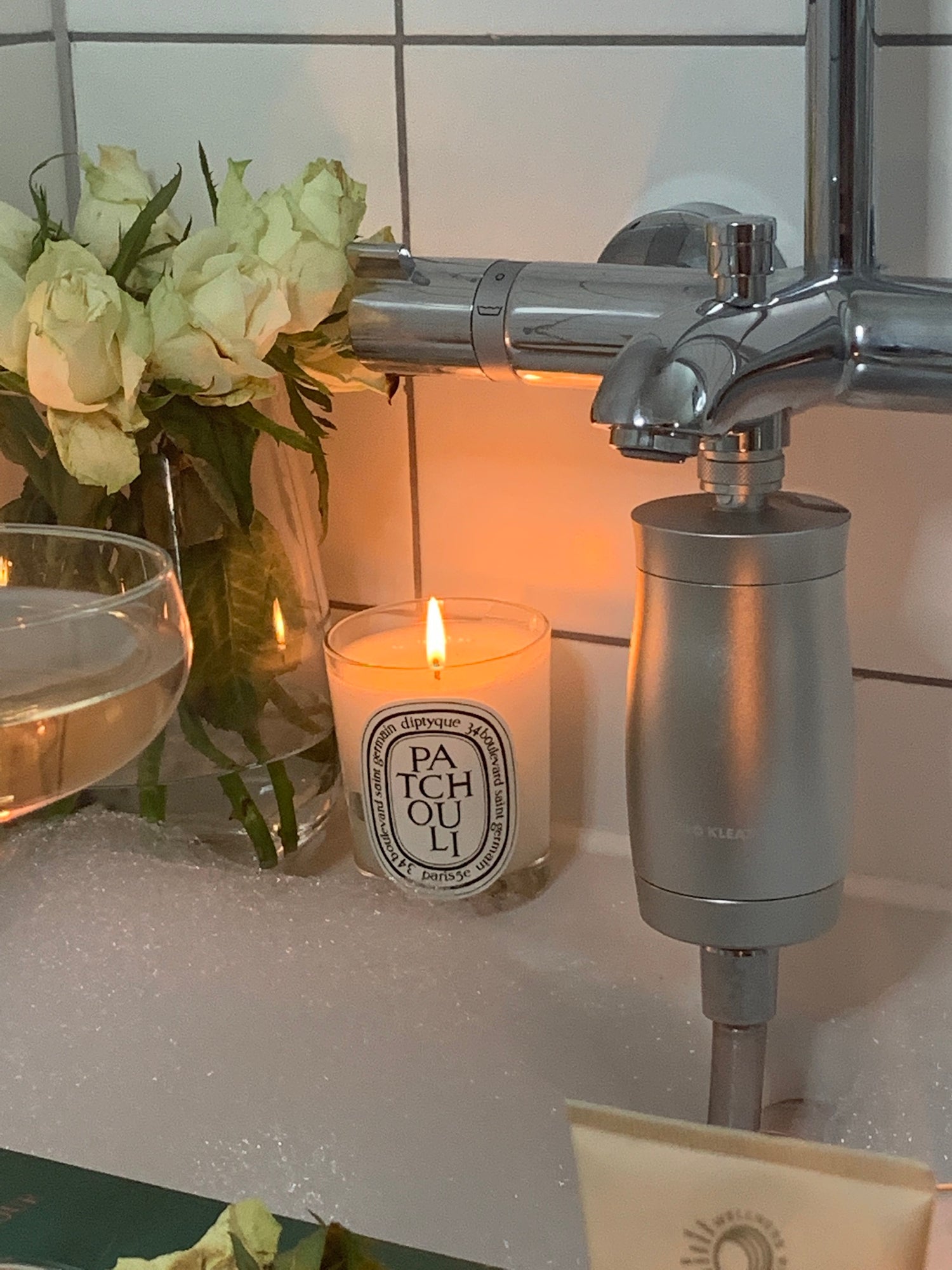 Hello Klean is the most trusted brand for hard water.
We use FDA approved filtration ingredients.
Formulated and clinically proven for hard water areas.
Dermatologist tested and safe for sensitive skin and scalps.
Formulated without sulphates, silicones, parabens, palm oil, mineral oil and other 1,600 banned ingredients by the EU.
80,000+ happy customers in the UK, EU and the US.
Shop Today